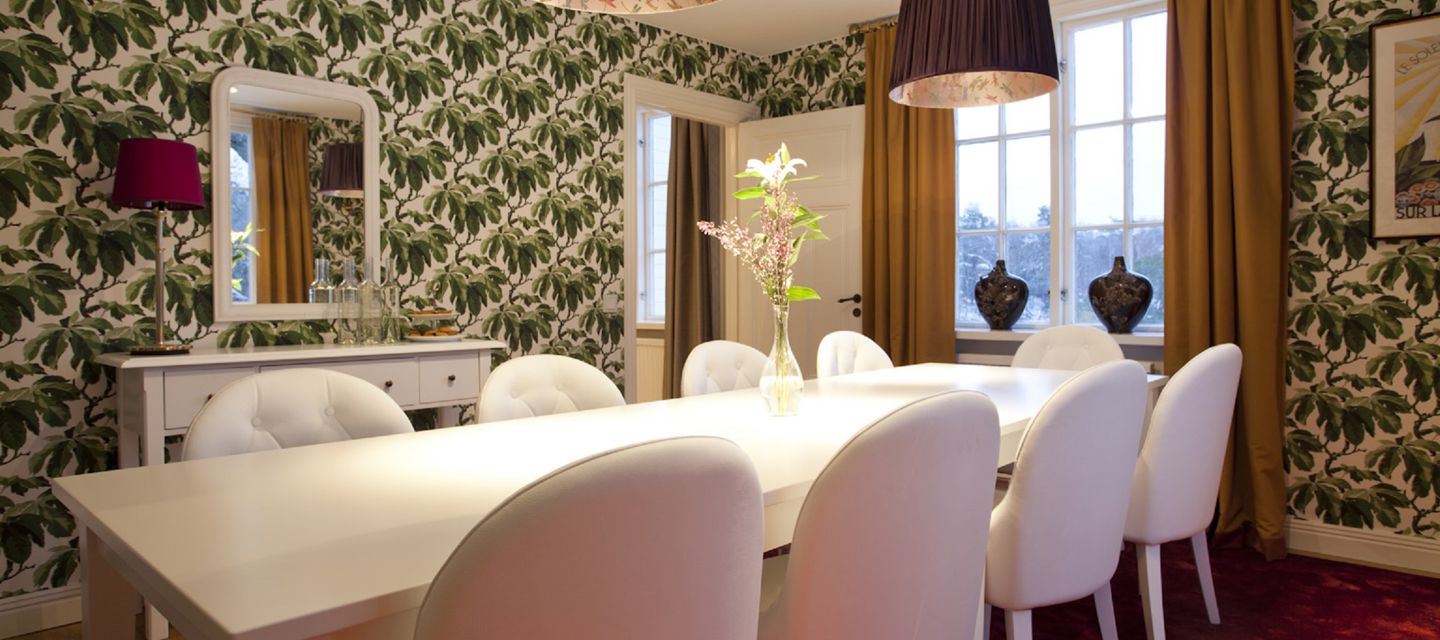 Gits Villa
Former holiday home of Swedish revue performer Git Gay
The perfect place for smaller groups of up to 10 guests to sleep and hang out, Git's Residence has become an oasis for intimate gatherings. Colour popping interiors, a private terrace and several social spaces, set a short walk from the main building at the vibrant Smådalarö Gård Hotel & Spa.
An oasis for intimate gatherings
Git's Residence is perfect for bachelorette and bachelor parties, celebrations and smaller conferences. You'll enjoy your own little oasis that is near everything at Smådalarö Gård Hotel & Spa, just a short walk from the main building.
Git Gay: the prima donna
A Swedish revue performer and actor, Git Gay made her debut in 1947 as a prima donna in the revue producer Sigge Hommerberg's legendary summer revues at the Victoria theatre in Malmö.
Capacity
Meeting space for up to 10 guests
8-10 bed
Private kitchen & several social spaces
Private terrace with BBQ
Helipad next to the residence
Revel in colours & unique details
The residence is designed to match Git's spirit, with floral wallpaper and an incredible collection of paraphernalia, hats, boa furs and revue props. Here you'll find four bedrooms with two connecting rooms in the adjoining annex. Git's Residence also offers a kitchen, dining room, private terrace and a conference room, which also may be used as a dining room.