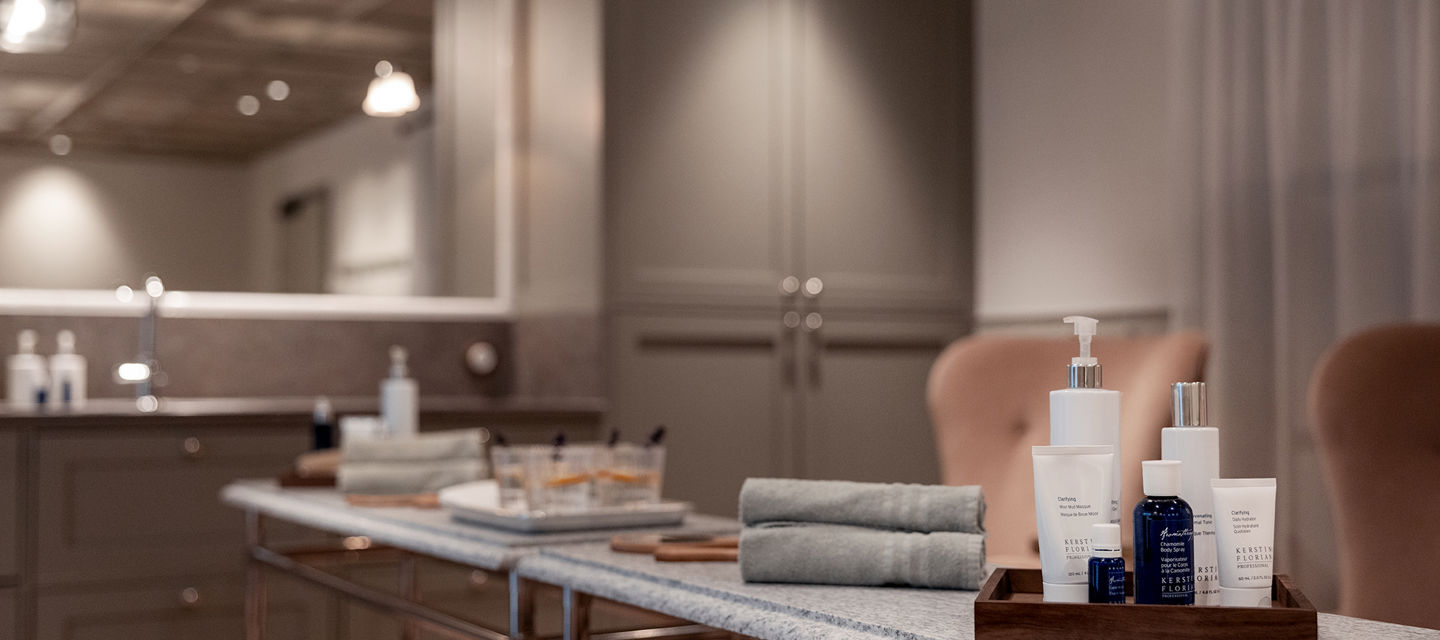 Group treatment room
Put your wellbeing in the spotlight
Gather 4-8 of your friends or colleagues and enjoy our group treatment room. Cosy up in our soft bathrobes and choose between three experiences, where one of our therapists will guide you through skincare or body care for a duration of two hours.
How does it work?
The group treatment room can be booked for 4-8 guests and the experience lasts for two hours. The price of the experience is 500 SEK per person and includes: fruit, drinks, Kerstin Florian products used in the treatment, as well as bathrobe and slipper hire.
Book your experience
Contact spa@smadalarogard.se for booking and more information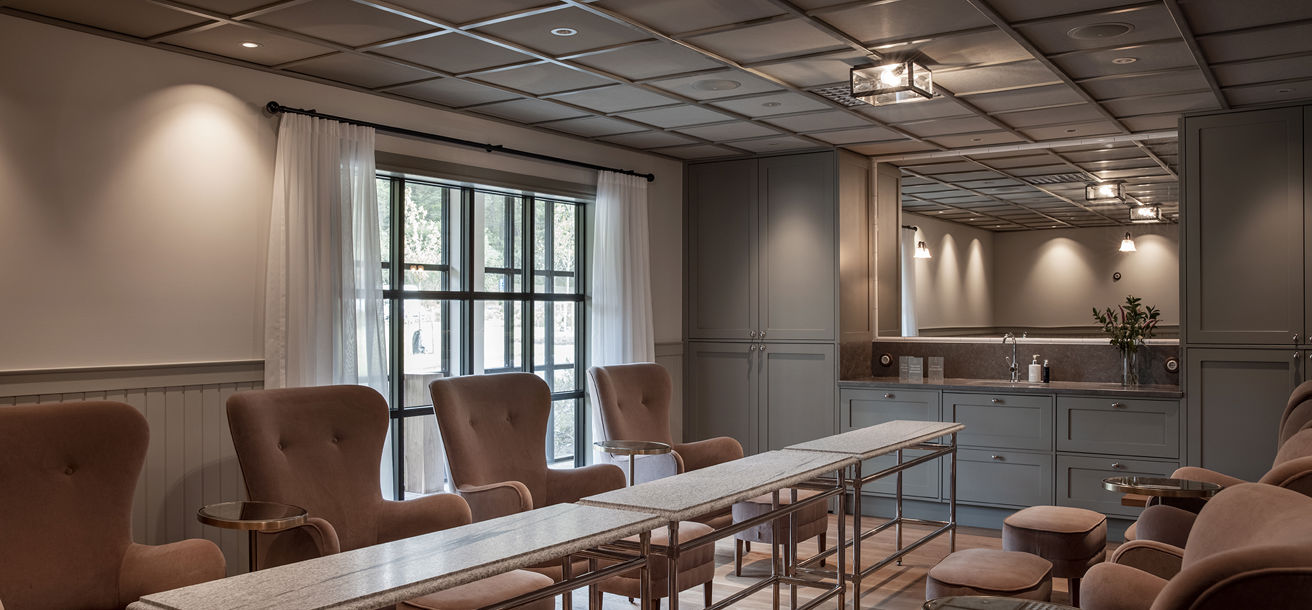 Experience 1
4 steps to optimal skincare
Why is it important to follow certain steps to reach optimal skincare?
The various treatments are performed by yourselves under guidance and help from your dedicated skin therapist, giving results that will change your knowledge and perception.
Experience 2
Optimal body care
In this experience, your therapist will explain to you why it's important to take care of one's body based on individual needs.
The treatment includes practical steps that you will perform yourselves. You will also learn a massage technique for the neck. "Optimal body care" offers both wisdom and new energy.