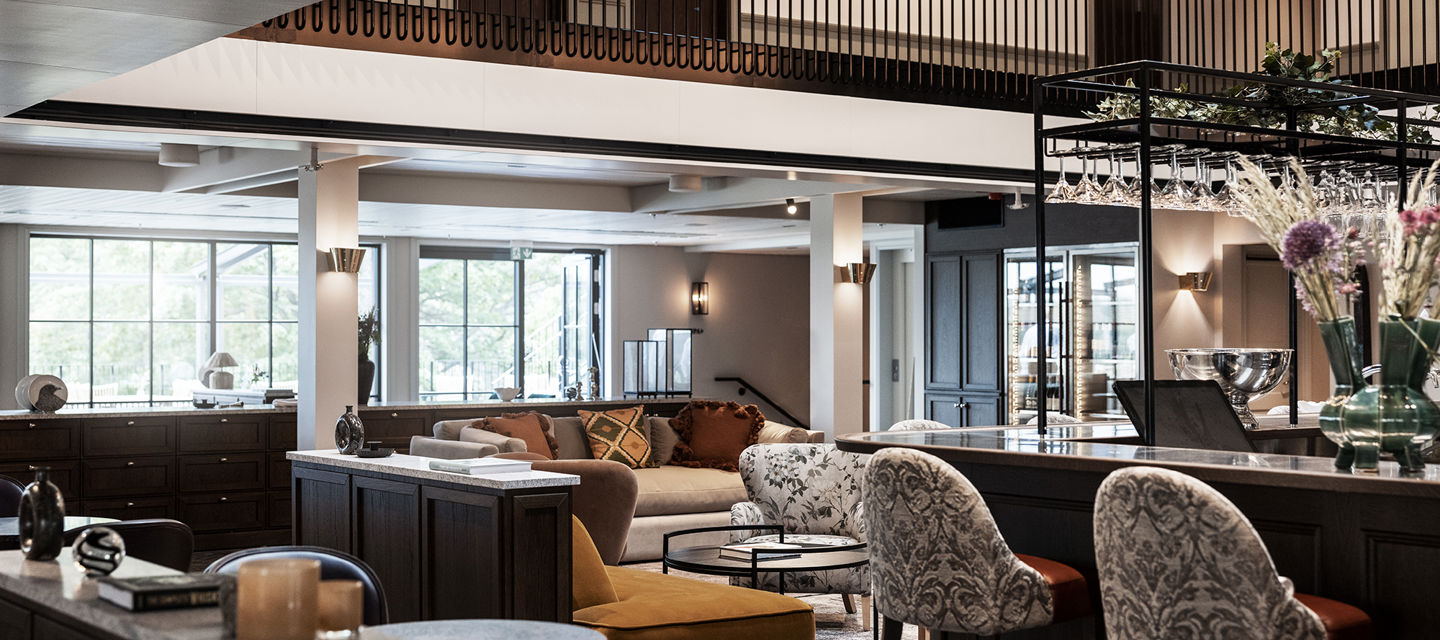 Bloms Bar
Meet in the heart of the hotel
At Bloms Bar we offer a carefully composed drinks menu inspired by Captain Blom's travels around the world. Enjoy our best classics and a bar menu set in a relaxed environment in the heart of the hotel. We also serve a wide selection of wine and beer.
A handpicked collection of old & new
With over 130 seats across our lounge and bar, Bloms Bar elicits a feeling of countryside escapism with its wood panels, black steel windows and brick floor. The interiors take inspiration from Små Dalarö's motley history, featuring a handpicked selection of old and new. Because of the room's incredible lake view of Hemviken you're left with the feeling that your adventure has only just begun…
For those looking for a bite to eat, we serve classics such as toast Skagen and Caesar salad.
Opening hours & contact
Opening hours
Monday - Thursday 15.00-23.00
Friday 14.00-00.00
Saturday 12.00-00.00 
Sunday 12.00-23.00
(Kitchen closes 22.00)
Contact