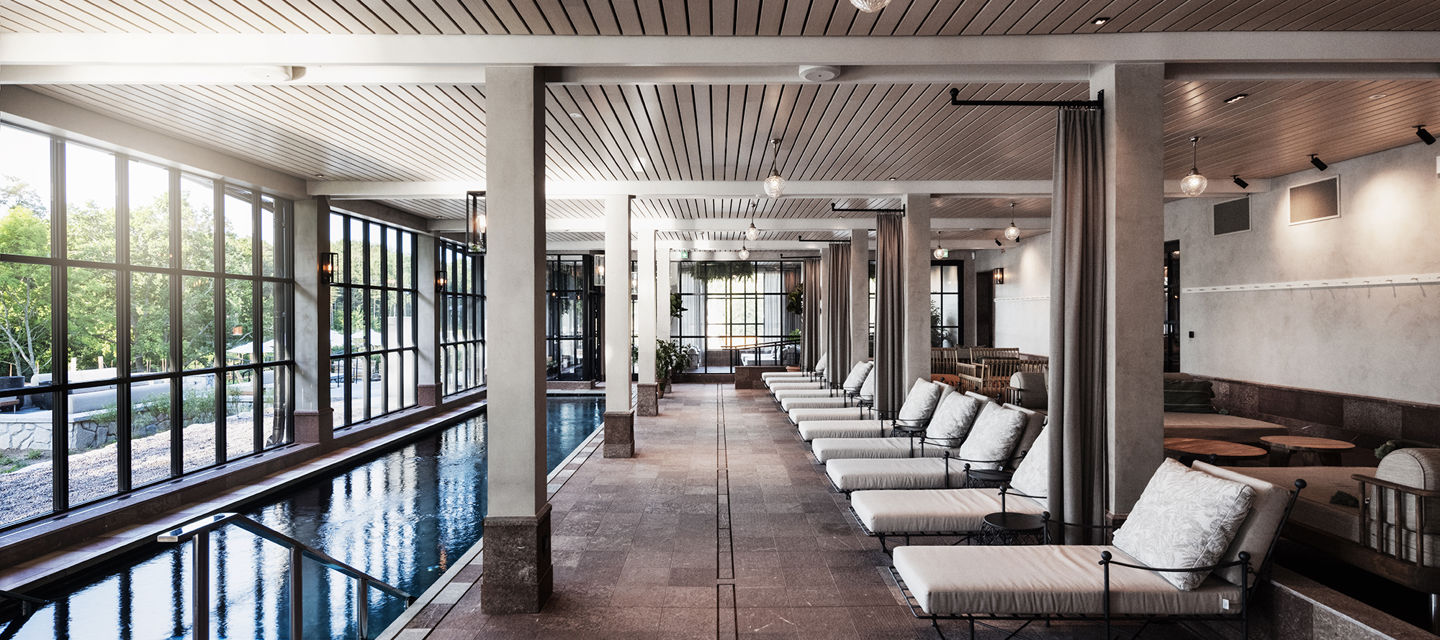 Smådalarö Gård Spa
A place to breathe & rejuvenate
One of Sweden's largest spas set in the heart of the Stockholm archipelago. Whether you're longing for relaxation or a moment of escapism, we offer curated experiences for a carefree retreat in a warm and intimate way.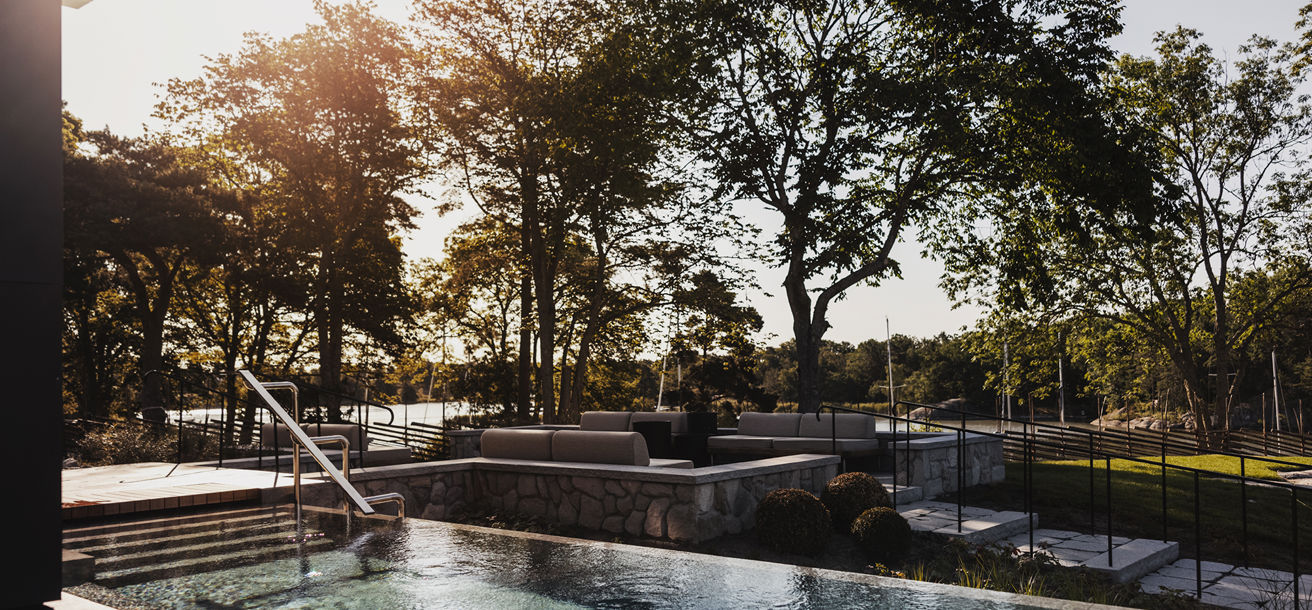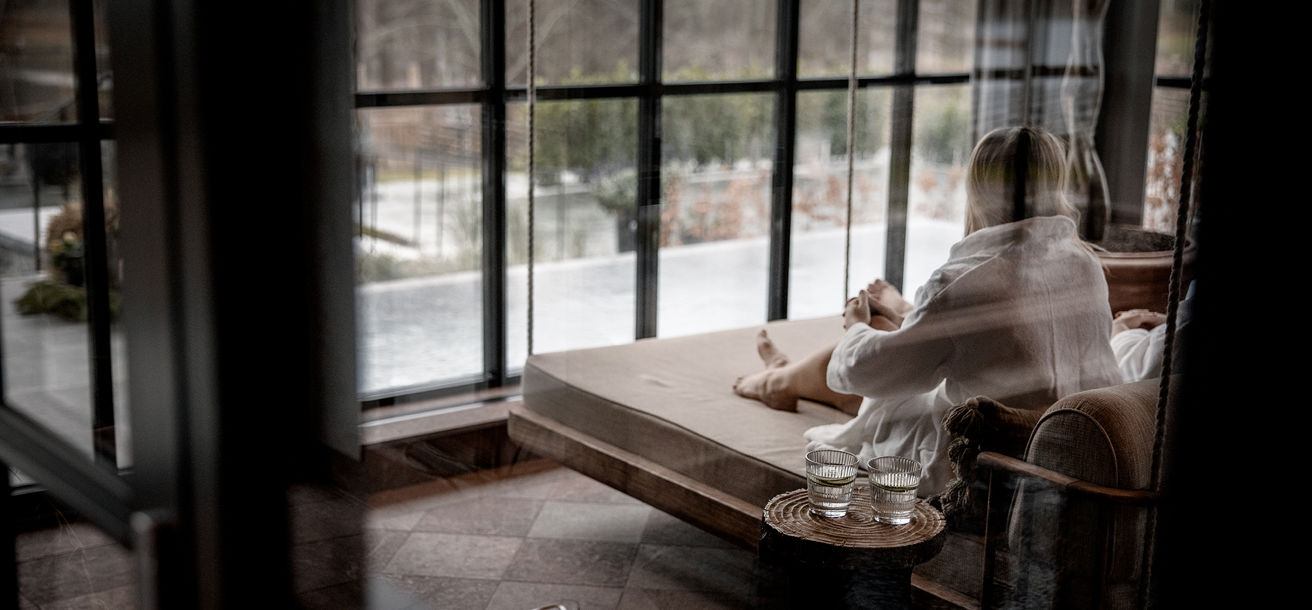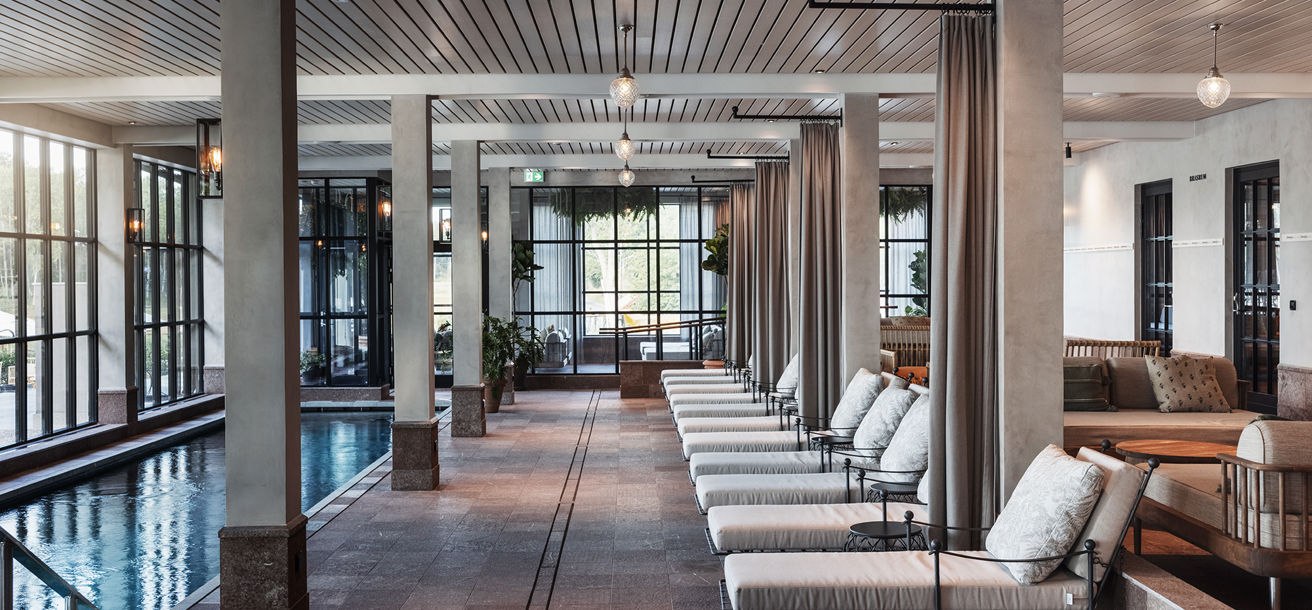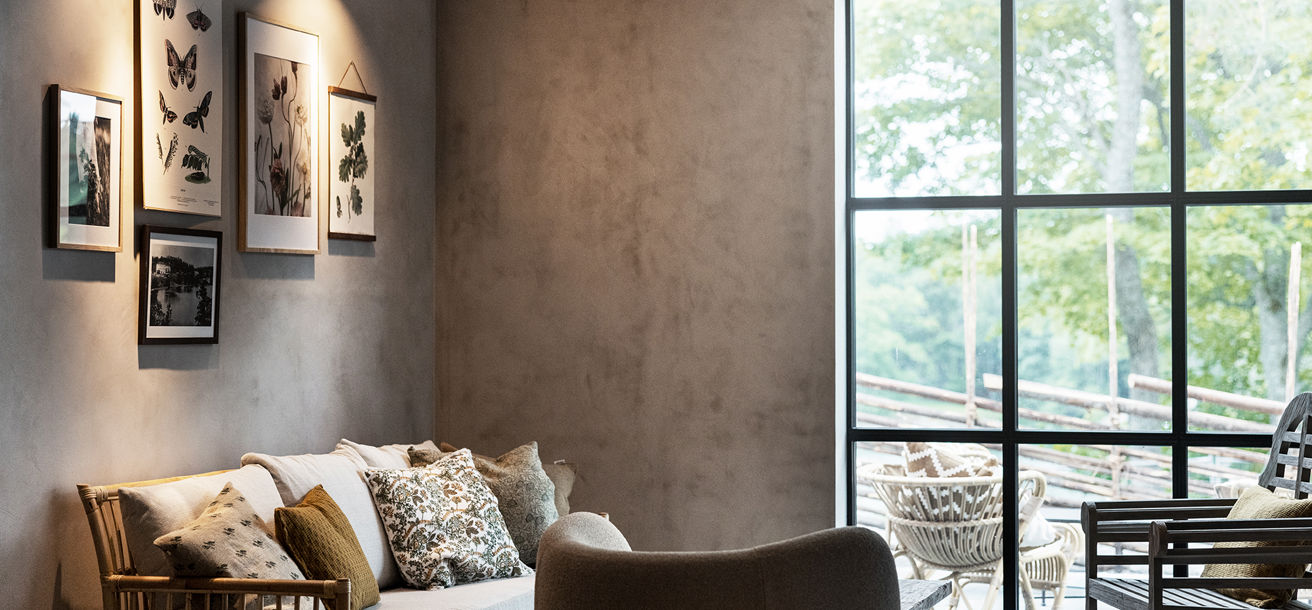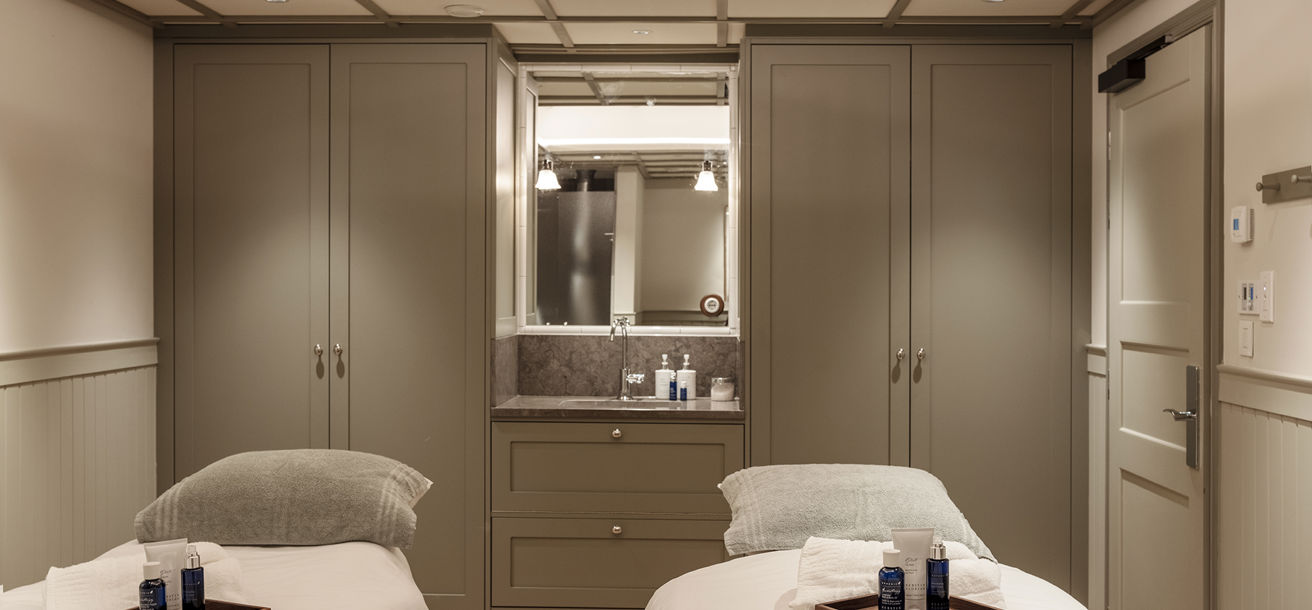 Your experience
The spa is curated in partnership with Kerstin Florian – the expert on finding the link between body and soul with the beauty of nature. Forget time and space when you relax in the light, sprawling spa lounge, by the fireplace or in the tranquil and plant-lined oasis with hanging day beds.
At the spa, you'll find anything from terraces with sun beds to a yoga terrace. Depending on season and mood you can enjoy hot springs both inside and out – a popular choice is a relaxing dip in the infinity pool that stretches out towards Hemviken and its surroundings.
There are many opportunities to unwind, including five individual treatment rooms and one for two, as well as Sweden's only group treatment room.
"A scenic environment blurring the lines between outside and in"
Spa – the four cornerstones
The term spa includes four important cornerstones that we fulfil here at Smådalarö Gård Spa. A spa should elate all our senses through physical activity, spa treatments, good food and rest. The future lies in forming relationships, living healthily, spending quality time in nature and breathing more.
With us you can unwind in a unique spa by Kerstin Florian, get active with padel, tennis, golf, yoga or water sports, enjoy delicious food and bespoke service. Our spa treatments are created to nurture your mindfulness but also to strengthen your wellbeing and peace of mind. All of this in a vibrant and stunning archipelago setting.
Opening hours & contact
Opening hours
Sunday-Thursday 08.00-20.00 
Friday-Saturday 08.00-20.30
Children are permitted when accompanied by an adult.
Monday - Sunday
Children 6-16 years 8.00-11.00
Teenagers 16-18 years are welcome at all times
Contact
Email: spa@smadalarogard.se
Phone: +46 (0)8 - 501 551 00