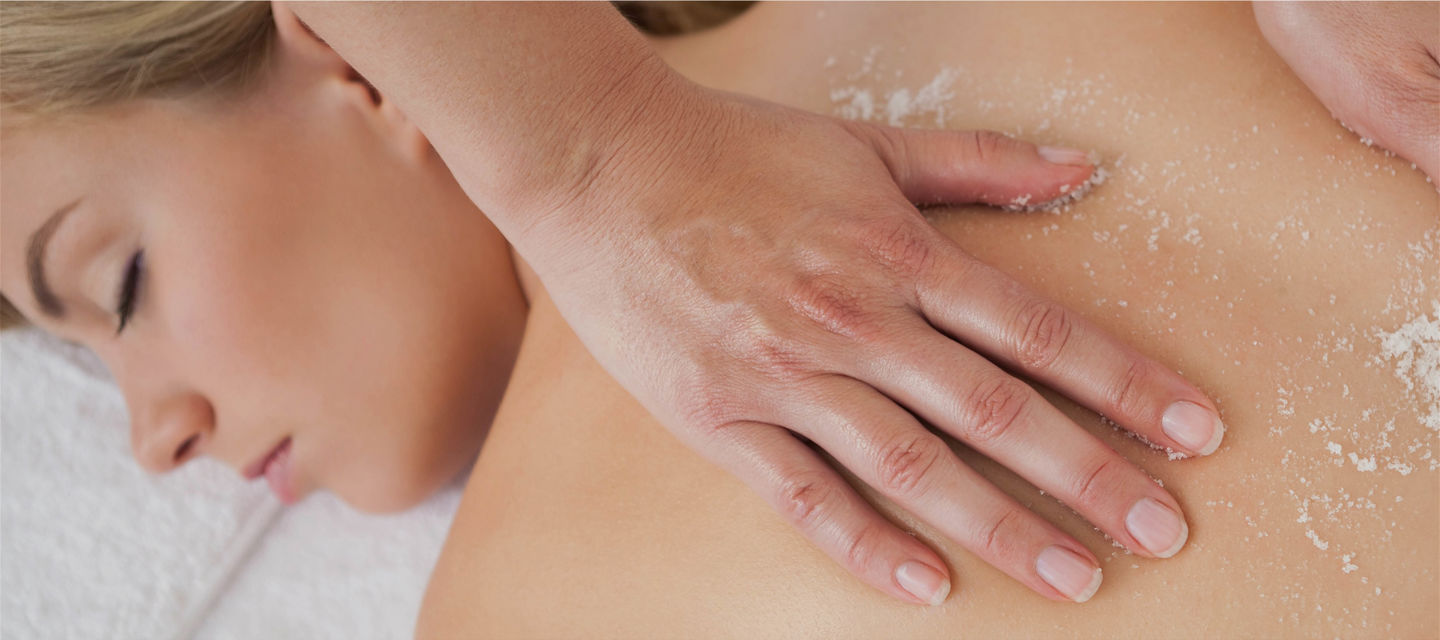 Full body treatments
At Smådalarö Gård Spa, we focus on the wellbeing of body and soul. Together with Kerstin Florian, one of Sweden's most prestigious spa concept, we offer several different spa treatments.
Are you not staying at the hotel? 
Book your treatment as a day guest!
What do you need right now?
Are you wanting better sleep quality, softer muscles? Is your body thirsting for hydration and glow, or are you in need of a more cleansing effect? Welcome to our beautiful spa by Hemviken at Smådalarö Gård, where we have a treatment that's perfect for you.
Quality sleep & rest
For those of you wanting better sleep quality or in need of relaxation and rest after a hectic period. Choose one of our relaxing and soothing treatments that boosts your energy. 
Chamomile scented sea blue dreams
Relax, disconnect and let yourself be swept away by this calming and relaxing full body massage. Includes a cleansing salt scrub and soothing mindfulness massage ritual with chamomile.
Captain Blom's Antistress
A cleansing foot ritual that improves circulation and revives tired feet. We begin with a foot peel with a eucalyptus salt scrub followed by a massage of your feet, hands, neck and scalp.
Softer muscles & tissue
For those of you needing softer muscles and tissue or if you have overworked your body lately. Choose one of our nurturing and strengthening treatments. 
Salty splashes with nurturing Magnesium
A nurturing body treatment that combines the benefits of dry brushing and lymphatic drainage, strengthening the body's natural cleansing system. A comfortable massage ritual with magnesium and ethereal essential oil helps the body recover.
Classic massage
The treatment begins with a Calm Mind* ritual that helps to cleanse the mind before you enjoy a classic and tailored massage with an organic and vitamin rich essential oil.
*Calm Mind oil: A naturally powerful oil combination of ethereal lavender, peppermint and cajuput that helps cleanse the mind and dispel daily stresses.
Thirsting for hydration & glow
For those of you who sometimes experience dry and grey skin. Choose one of our hydrating treatments that strengthen your skin's moisture barrier.
Neroli Blossom body cure
A deeply relaxing, hydrating and toning full body experience that includes an energy balancing, cleansing foot ritual with reflexology* and a reviving sea salt foot scrub. A lymphatic dry brushing* is followed by a deep tissue Mindfulness massage ritual with warm neroli essential oil.
Eucalyptus & lavender body cure
A softening sea salt scrub followed by a nurturing massage ritual where warm lavender oil is overlapped with warm towels. The body is rehydrated with a lavender spray, making the skin supple and silky.
*Reflexology is the global term for zone therapy. Sore areas of the feet are stimulated and massaged to increase circulation and activate your natural self-healing ability.
*Lymphatic dry brushing: the direction of the brushing encourages the lymphatic system to transport excess fluids out of the body.
Cleansing circulation
For those of you who sometimes experience swelling in various parts of the body or is prone to headaches. Choose a treatment that boosts your cleansing system and gives you energy.
Deep tissue body cleanse
An intense body treatment created to improve and fine-tune the skin's suppleness. The treatment begins with dry brushing and is followed by a deep tissue massage of your thighs and backside, with an actively tightening serum that includes algae, ginger and caffein.