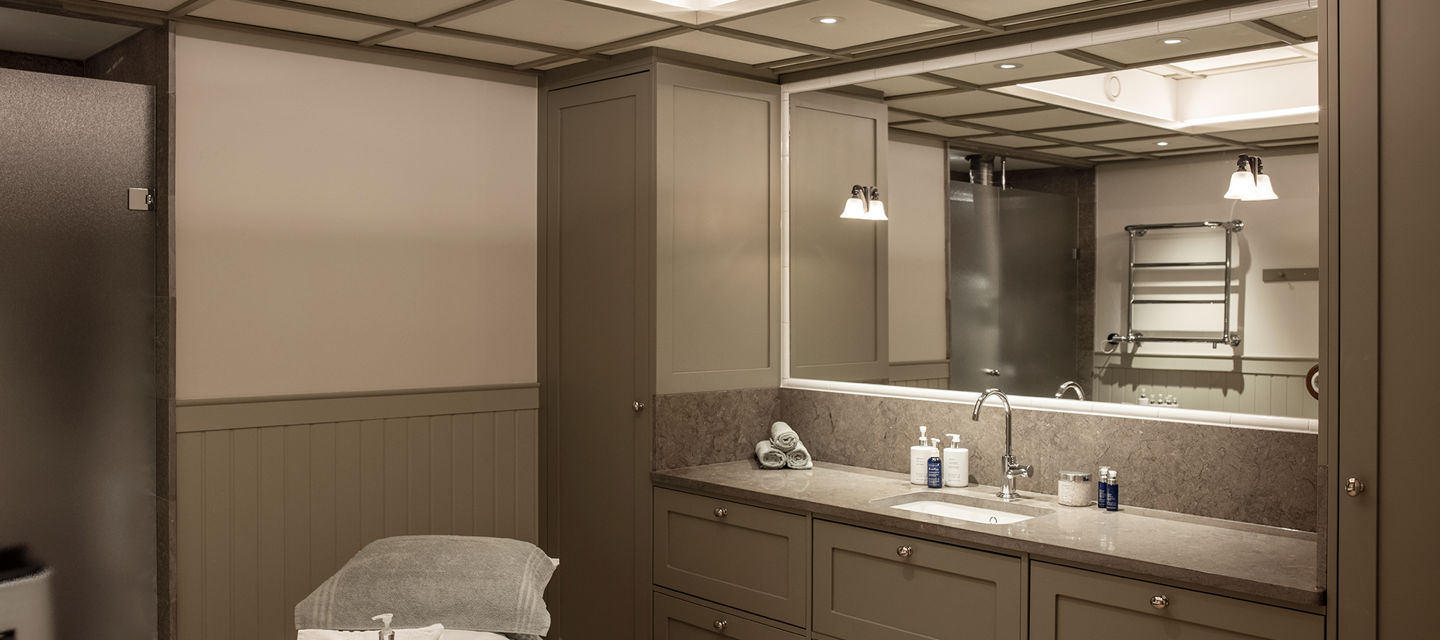 Spa treatments
Boost your body & soul
Our spa treatments and rituals are created to nurture your mindfulness but also to strengthen your wellbeing and peace of mind. Featuring experiences from head to toe, the treatment menu has been created in partnership with Kerstin Florian.
Treatments inspired by the love of sea
On the menu you'll find body, face and feet treatments for individuals, for two, or for a group. There's something for everyone, whether you want to unwind, give your skin a glow-up or help relax your muscles. We use Kerstin Florian's products in all of our spa treatments.
Our spa treatments are available to guests aged 16 and above.
Kerstin Florian
Kerstin Florian – the expert on finding the link between body and soul with the beauty of nature. Kerstin Florian's products are blended using nature's nurturing ingredients, inspired by the ethos that outer beauty is a reflection of inner health.