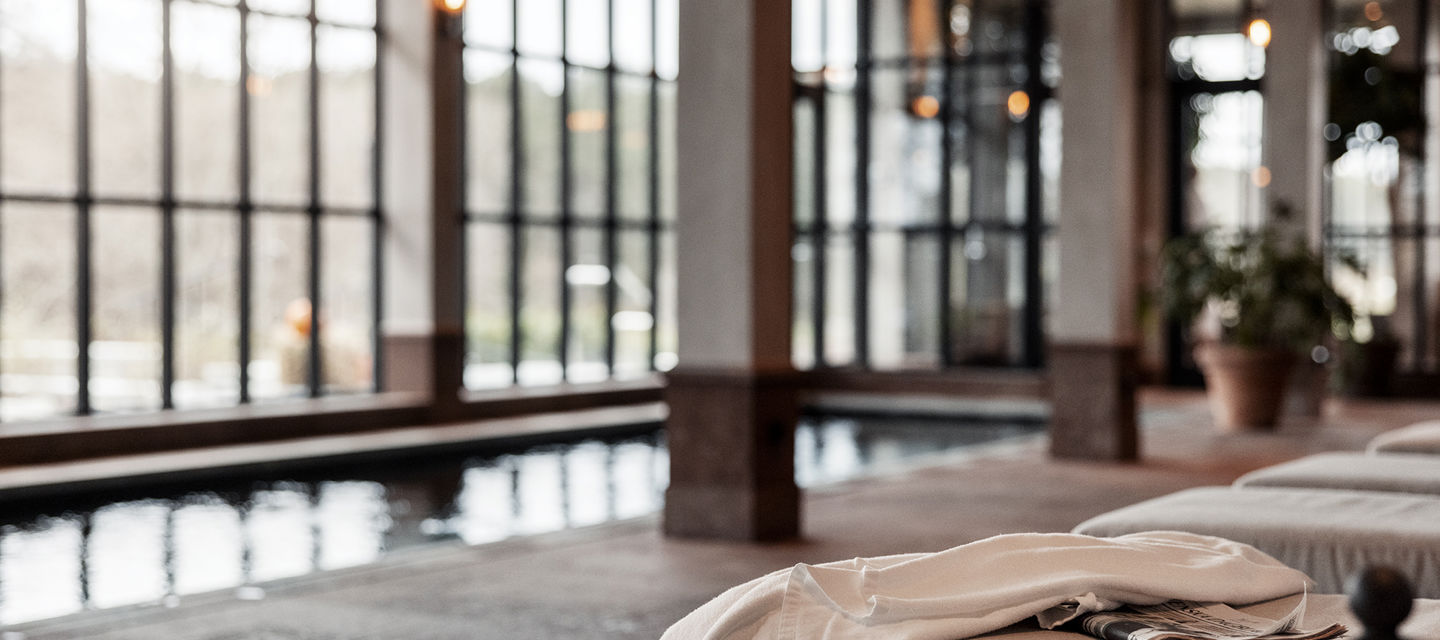 Day spa
A relaxing oasis in the archipelago
You don't need to be a hotel guest to enjoy relaxed luxury and rejuvenation at Smådalarö Gård Spa. Book day spa access and unwind in the light, sprawling spa lounge, take a dip in the various pools, take a breather in one of our saunas or in the calm and plant-lined oasis with hanging day beds.
Day spa
Day spa includes access to our spa and gym during a three-hour slot. You'll be given a bathrobe, towel and slippers, and you can enjoy the Kerstin Florian products available in the showers and changing rooms.
You can book spa entry for up to 10 people via the website. Should you wish to book for more, please contact spa@smadalarogard.se.
Prices
Hotel guest: Monday – Sunday 500 SEK
External guest: Monday – Thursday 600 SEK / Friday – Sunday 800 SEK
Children: Monday - Sunday 200 SEK hotel guest / 350 SEK external guest
Children and teenagers 6-16 years are welcome with accompanied by an adult between 08.00-11.00 everyday. Teenagers from 16 years pay full price and are welcome all slot times accompanied by an adult.
Spa access is only available in three-hour slots.