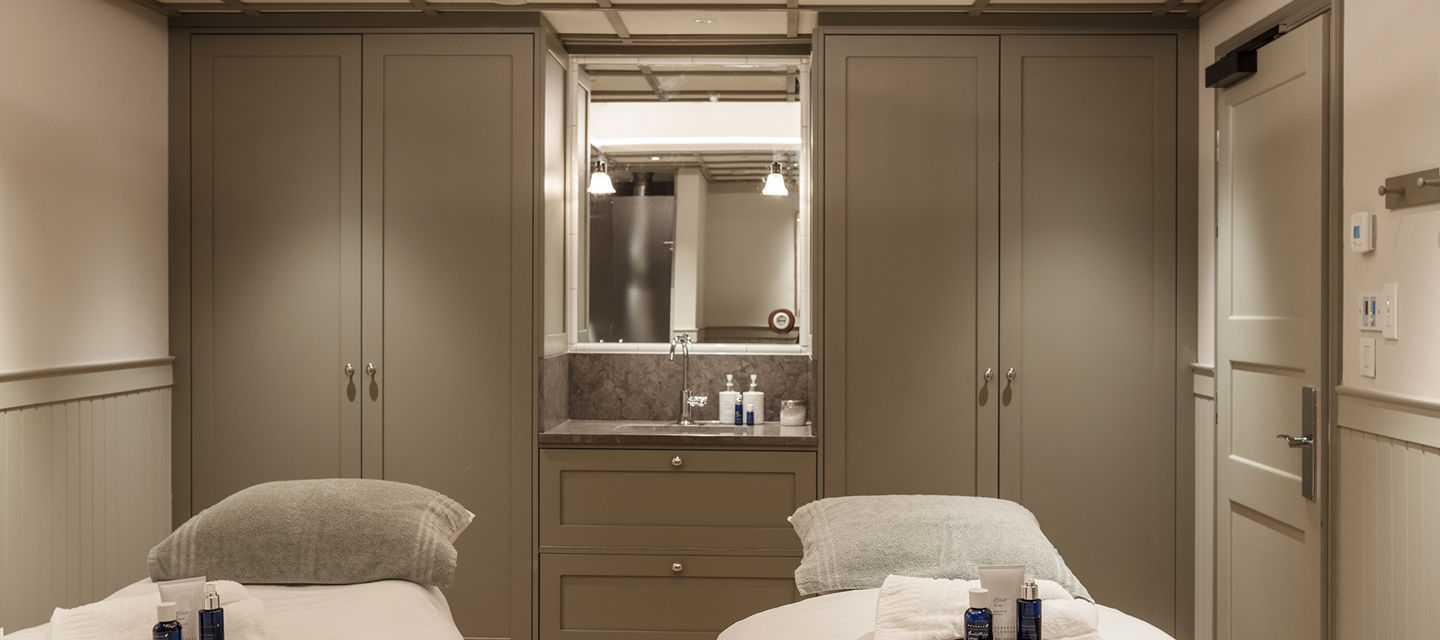 Treatments for two
At Smådalarö Gård Spa, we focus on the wellbeing of body and soul. Together with Kerstin Florian, one of Sweden's most prestigious spa concept, we offer several different treatments for two for those wishing to relax together.
Are you not staying at the hotel? 
Book your treatment as a day guest!
What do you need right now?
Are you looking for a rejuvenating foot treatment, a soothing and hydrating body treatment or perhaps a deeply cleansing facial? Welcome to our beautiful spa by Hemviken at Smådalarö Gård, where we have a treatment that's perfect for you.
Together
For those wishing to experience a treatment with a friend or loved one. During your treatment, you will be in a room together with a therapist who will alternate between you.
Deluxe Foot Care
A reviving foot treatment that helps increase circulation and gives new life to tired and sore feet. Your feet will be scrubbed soft with a sea salt scrub including eucalyptus oil, followed by a foot and lower leg massage with a wonderfully uplifting Fuß Balm.
Facial x Two
A needs-based deeply cleansing facial with cleanse, peel, steam, face and scalp massage, mask and finishing products, as well as a hand and arm massage.