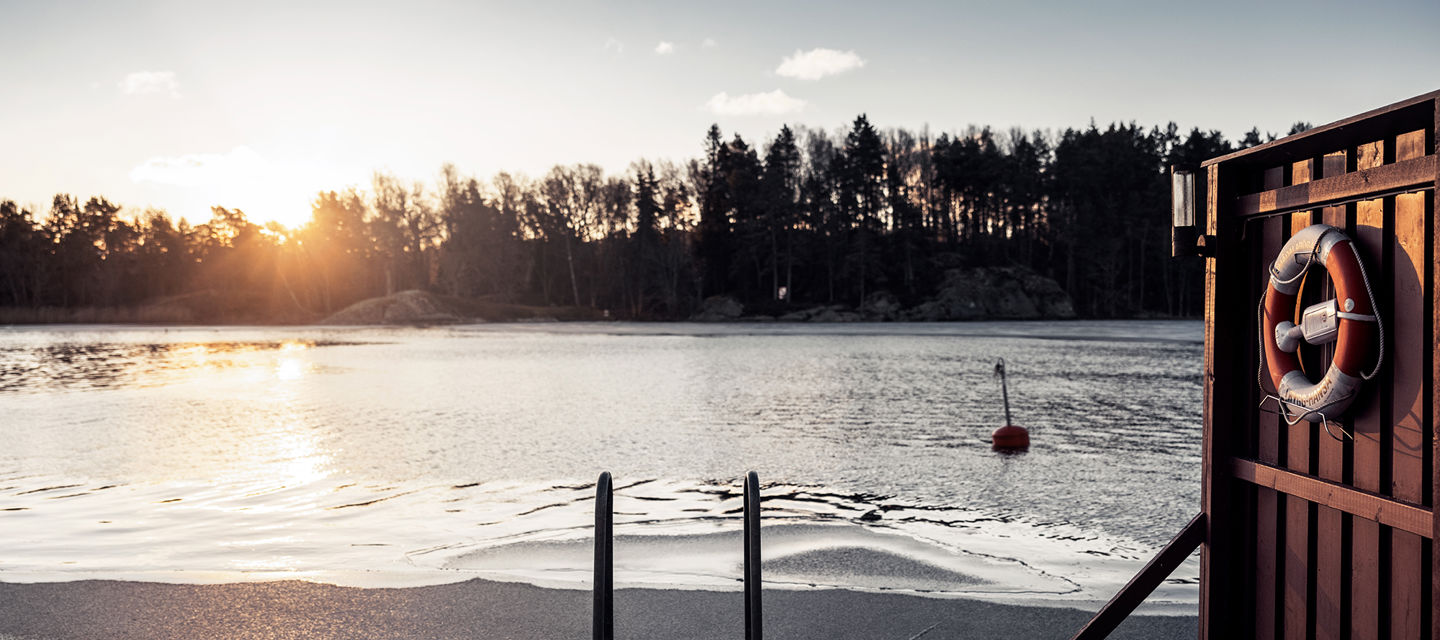 Wood fired sauna
Private sauna & jetty by Hemviken
Bring a loved one, your closest colleagues or gather your best friends and enjoy a moment of relaxation, sauna and dips in Hemviken. Hire our little or big sauna with a private jetty for your group, and let our bar put together some delicious snacks and refreshing drinks to bring along. The perfect place for you to indulge in some quality time.
Perfect for intimate gatherings
Our wood fired saunas are located just below the hotel on the jetty by Hemviken. They're not part of Smådalarö Gård Spa and can be hired even if you hadn't planned on visiting our spa.
The saunas include a small indoor relaxation space, wood fired sauna, shower and private jetty. When you want to cool off you have Hemviken just outside the door – all you need to do is jump in!
The little sauna: 4-6 people
The big sauna: 10-12 people